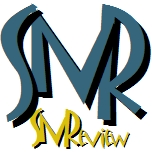 Three Poems
by Tori Funkhouser
Relief
Like rolling down the grassy
hill inside the cardboard gar-
ment box, industrial staples
puncturing my brown skin
like forks in a fig, I tumbled
headlong into relief until,
bumping, scarring, blood-
y, downhill, falling, turning,
I lay in the humid, soggy, card-
board wilted like the petals
of a flower picked an hour be-
fore a meal—panting, hil-
arious, eyes wide as full
moons, aching for another ride.
Damsels in Distress
1.
the hands of fifteen men
grabbed
for the ankles of my mom
and me
as we kicked—princesses
on a pile of mattresses—
until a golden
sword
the size of an ocean liner
reared,
glinted,
and sliced off
all one hundred and fifty
fingers.
2.
because he kept unzipping
his Dickeys
to expose
his parts
she took his gun
and shot him
dead.
Working with Stone
I used hammers,
chisels,
nails—
slamming it
into yourself
to break
you,
make it
into an egg
ripe as a bud
and bury you
in the sea.