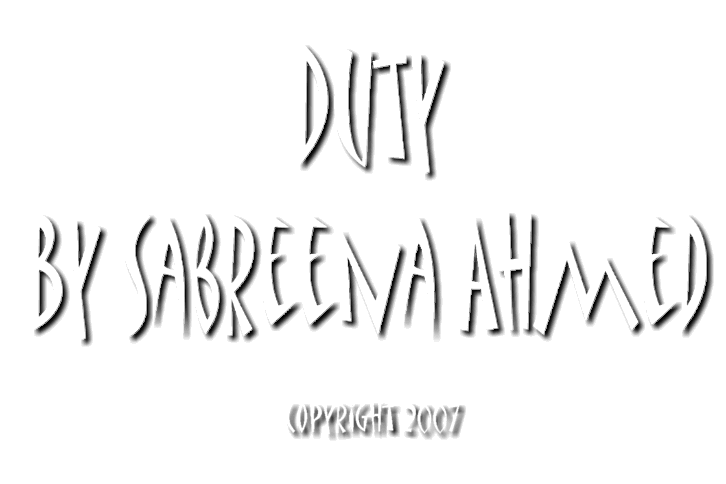 The morning dew rolled down slowly
And fell on the ground,
With the caress of the sunlight.
…..woke up from sleep with tear drops
on the soft pillow
that rolled down from the corner of the eyes.
Smell of Benson and Hedges all around…….
The breeze had just passed over the astray cradling
the half burnt cigarette butts and
whirled through the hollowness;
Cring! Cring! Cring!
5 o'clock in the morning, you rushed
To the army on the training ground
To salute the martyrs and seniors or
To instruct them how to salute or
To be instructed or saluted by them.
You forgot the wounded one in your room,
Lying on the white…. blotched with red.
Who uttered not a word …..
and…. let you go.